Introduction:
On December 12, 2022, the U.S. Department of State released the updated United States Strategy to Prevent and Respond to Gender-Based Violence Globally.  The strategy was released at a virtual launch event with remarks from Assistant to the President and White House Gender Policy Council Director Jennifer Klein, Secretary of State Antony Blinken, and USAID Administrator Samantha Power. FUTURES' Program Director, Global Policy and Advocacy, Leila Milani, also had the opportunity to speak on behalf of the Gender-based Violence Coalition at the launch event. The Strategy was originally released in 2012 with a  subsequent update in 2016. This third iteration of the Strategy seeks to:  
Advance equity and inclusivity and address the factors that increase the risks of gender-based violence and undermine access to services and safety, particularly for the most marginalized; 
Support comprehensive approaches for addressing gender-based violence priorities across a range of thematic areas; and 
Strengthen the commitment and work of the U.S. government to scale what works, enhance our partnerships, and improve our capacity to prevent and respond to gender-based violence.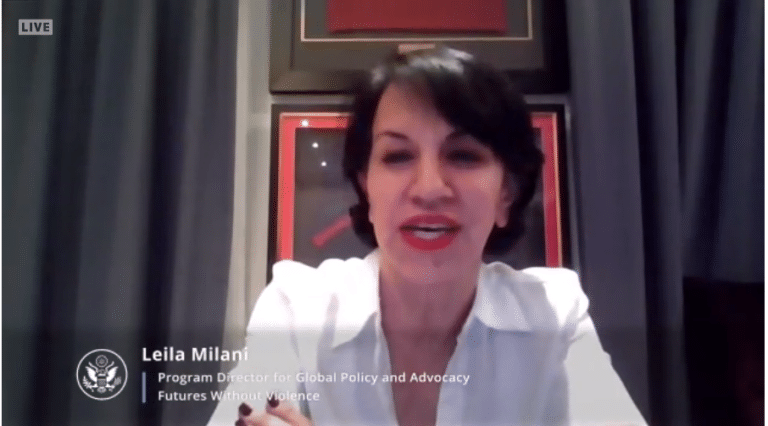 FUTURES' own Program Director for Global Policy and Advocacy, Leila Milani, heavily influenced the strategy and gave remarks at the rollout event hosted by the State Department. 
Milani says, "[This strategy] helps give attention, resources and action across the U.S. Government, makes our responses nimble, responsive and reactive to what is happening on the ground."