3-8-23 | Leila Milani, Program Director, Global Policy and Advocacy
Iran's School Girls, Fighting For Freedom and Gasping For Air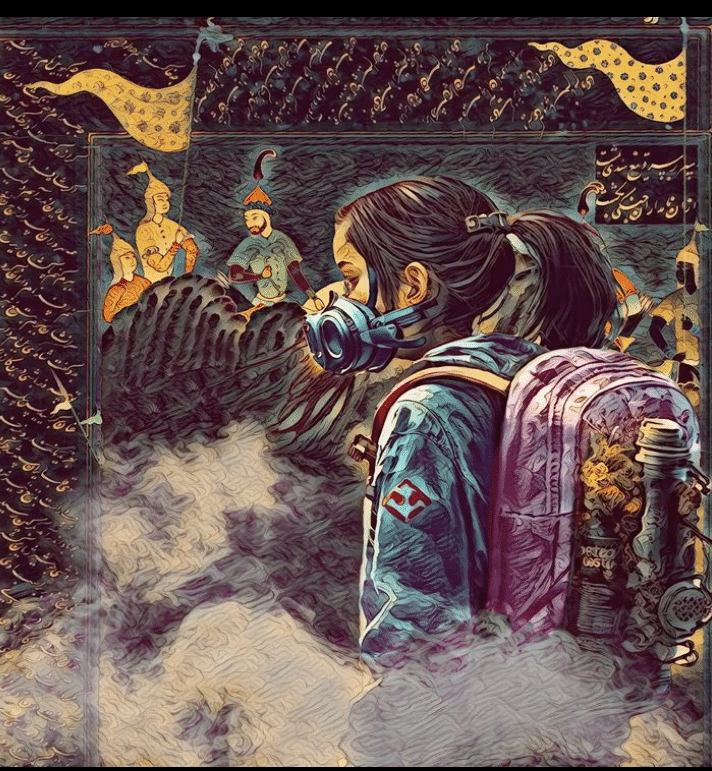 In September 2022, as girls and young women across the globe were heading off to schools and colleges, excited at the prospect of learning new subjects, catching up with old friends, and planning their futures, young women and girls of Iran were fighting for their right to be free. 
They marched in the streets protesting the death of Mahsa Amini, a 22-year-old Kurdish-Iranian woman who died at the hands of Iran's morality police while detained for allegedly wearing her headscarf improperly.  For the past seven months these girls made the conscious decision to take off their headscarves, pull their hair back in pony tails, cut off their hair in protest, and tear up pictures of government leaders and officials in their classrooms.
They walked into the streets and faced batons, beatings and bullets in search of freedom, justice and equality.  They made a choice to put themselves in harm's way so that they could have a future of free choice – about what to wear, what to study, who to be.  They knew that for taking such a stance and for their acts of bravery, for their fight to be free, they could pay a heavy price. They could – and have – faced verbal abuse, physical attacks and beatings, sexual assaults, imprisonment, and even death. 
Today, on International Women's Day, these young women and girls are continuing to pay the price for their fight for freedom. Reports indicate that poisoned gas at some schools has caused students to experience nausea, vomiting, headaches, fatigue and difficulty breathing, leaving some girls literally gasping for air.  Regardless of who is behind these violent attacks, one thing is clear, it is having the intended outcome of punishing young women and girls in Iran.
The heroines of Iran's 2022 revolution now have a new aggressor, and enemy, who is attacking them in the one place where they should feel safe: in the classroom. 
During a briefing on March 1st, Ned Price, US Department of State Spokesperson, called on "Iranian authorities to thoroughly investigate these reported poisonings and do everything they can to stop them and to hold accountable the perpetrators." The White House, on Monday March 6, called on the United Nations to lead the investigation into these poisonings and maintained, "if these poisonings are related to participation in protest then it is well within the mandate of the UN independent international fact finding mission on Iran to investigate."
We thank our government for its attention to the issue, but we cannot let up.  On this International Women's Day, we call on the U.S. government and other international bodies to stand firm and insist that girls in Iran be able to attend school, and if these poisonings are related to the girls' participation in the protests, then UN's independent international fact-finding mission on Iran has the mandate to investigate.  Few things are more proven to advance the rights, health and dignity of girls and women AND in so doing help developing nations achieve economic prosperity and political stability.
Iran's girls and indeed all girls of the world deserve a safe world, where they can be free to learn, to dream, and to breathe.
*Artwork by Sara Shoghi
IG: Sara Shoghi
Twitter: SinshinDesign
LinkedIn: www.linkedin.com/in/sarashoghi