Action alert coming soon…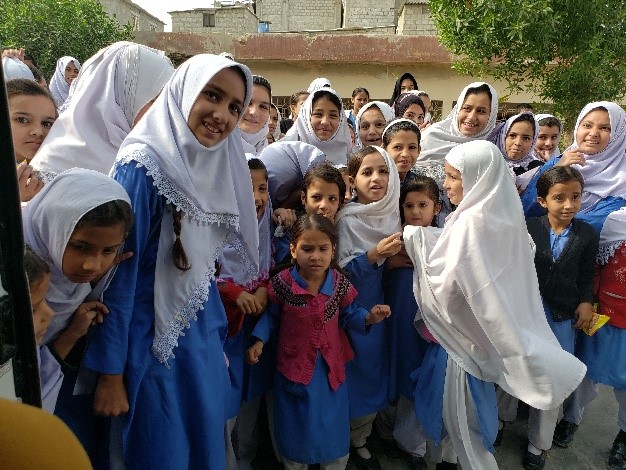 International Women's Day 2022 – #BreaktheBias
This International Women's Day, we commit to #BreaktheBias that young women and girls face around the world. Let's resolve to help create a world without bias, stereotypes and discrimination – a world in which all women are free and equal and all of us can live in peace. There's never been a more important moment to take a stand. Watch our video of advocates, friends, strangers and community members from all over the world commit to breaking the bias.
Supporting Girls Leadership, Engagement, Agency, and Development
On International Women's Day, March 8, 2021, U.S. Senators Ben Cardin (D-Md.) and Susan Collins (R-Maine) announced that they will introduce the Girls' Leadership, Engagement, Advocacy and Development (LEAD) Act, legislation to promote girls' leadership and participation in civic and political processes through U.S. foreign assistance.  Representatives David Trone (D-Md.-06)  and Cathy McMorris Rodgers (R-Wash.-05) introduced the companion legislation in the House.
Learn why girls' civic engagement is critical to a strong future.
The Girls LEAD Act aims to improve the effectiveness of U.S.-led democracy and governance initiatives, as well as increase girls' ability to engage in decision-making processes affecting their lives and their communities, ultimately fostering new generations of empowered women leaders. The Girls LEAD Act also complements Congress' recent efforts, such as the Women, Peace and Security Act of 2017 and the Women's Entrepreneurship and Economic Empowerment Act of 2019, to combat the underrepresentation of women at all levels of public sector decision-making by specifically addressing the civic involvement and leadership of adolescent girls.