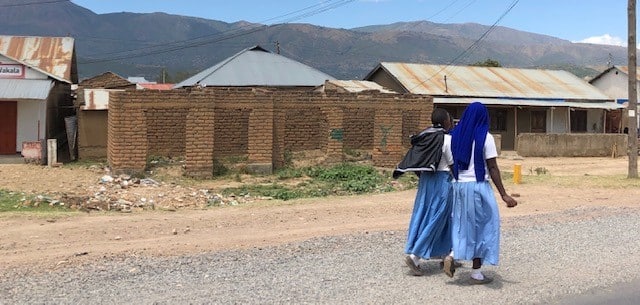 SAFE FROM THE START REVISIONED
In March, USAID released the Safe from the Start ReVisioned.  Futures Without Violence has long advocated for a gender-transformative approach in humanitarian response that promotes women's leadership, prioritizes support and advocacy for gender-based violence (GBV) prevention and survivor-centered response programming, and shifts funding, influence, and decision-making power to women and girls, in all their diversity, within humanitarian response systems.  Safe from the Start ReVisioned is built on and aligned with relevant U.S. government (USG) policies and strategies, including the Women, Peace, and Security Act of 2017, the U.S. Strategy to Prevent and Respond to Gender-based Violence Globally (each backed by an Executive Order), the USG Advancing Protection and Care of Children in Adversity strategy and the National Strategy on Gender Equity and Equality and the advancement of sexual and reproductive health and rights in the Presidential Memorandum on Protecting Women and Girls at Home and Abroad.
The overarching goal of Safe from the Start ReVisioned is that all individuals, specifically women and girls, are free from all forms and threats of GBV in emergencies. Safe from the Start ReVisioned calls on the humanitarian community to not only add to, but change, conventional humanitarian response. This new iteration further focuses on improving and expanding GBV prevention, risk mitigation, and response efforts and expertise – shifting power to crisis-affected women and girls and recognizing them as experts, providers, and leaders. To achieve this, Safe from the Start ReVisioned seeks to ensure that GBV prevention, mitigation, and response are prioritized, integrated, and coordinated across humanitarian responses globally, from the outset of all types of crises by focusing on the following objectives:
Increase accountability to all women and girls in emergencies.
Bring to scale effective GBV interventions at the field level – increasing the impact, number, and reach of quality, dedicated GBV prevention and response interventions in all types of emergencies.
Amplify GBV expertise. Scale existing capacity of organizations to prioritize, design, staff and implement and coordinate GBV prevention and response programming.
Drive increased representation and leadership of women and girls, specifically women's organizations, in decision-making structures and the delivery of humanitarian aid.
Ensure all humanitarian actors prioritize concrete actions to mitigate GBV risks and address the rights and unique needs of all women and girls.
RESOURCES:
https://www.usaid.gov/sites/default/files/2022-12/Safe_from_the_Start_ReVisioned_Factsheet.pdf
https://www.usaid.gov/sites/default/files/2022-12/Protection_Services_Infographic_3.pdf